Affiliates Earn 75% Commission With The Top Performing Chicken Coop Product On Clickbank! New High Converting Video Sales Letter & Bonuses.
It's easy to start making commissions with our product, all you need is a Clickbank account and a custom hoplink. Simply replace CLICKBANKID with your Clickbank affiliate ID:
http://CLICKBANKID.chickcoop.hop.clickbank.net
Questions? Contact us at buildchickcoop@gmail.com
Backyard Chicken Coops Are A Growing Trend. With Year After Year Search Growth From 2007 – 2016. Cash In Today And Start Promoting! See The Google Trends Chart Below: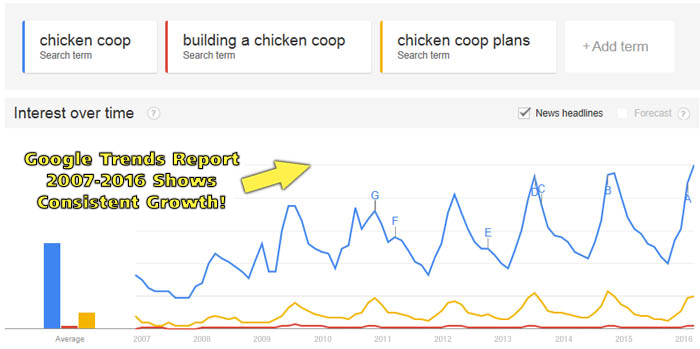 Register Below For Access To Affiliate Tools & Resources
It's important for our affiliates to register below, as we run affiliate contests where you can win cool prizes like iPads, gift certificates and even CASH! Plus we will keep you updated with the best converting affiliate tools and resources.